Swyp – Your New Digital Wallet
|
Swype is a unique name, we can say, a great invention of high tech cards that stores all of you credit, gift, loyalty card info and all important details, which can be relevant to the online shopping. WE know that competition is increasing in this industry, every day, we get a new gadget with the new features and new benefits.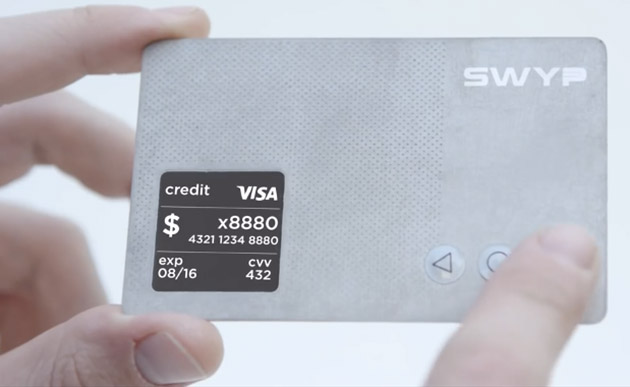 Swype is the newest entry in this competitive industry, this is a metallic device with the screen that transforms into the card you want to use when you need it. you may upload all information of the cards, but for this you have to scan the credit cards and loyalty cards with the magnetic strips y means of using the reader that plugs into a phone's headphone jack. Every card's details are stored in the accompanying app, which can also be used to snap the picture of paper receipts. The device can store the details of 25 card into it.
 If the card is six feet away from the Phone, then this card will be deactivated, though there is a way to override this feature, if you are using it. SWype has a wireless charging feature in the form of coin. At this moment, swype costs you $49, and once its all operations, then its price will reach to $99.