Is Boeing Preparing to Announce Blended-Wing-Airliner Boeing 797?
|
Some reports indicated that Boeing will introduce a new commercial airliner named it the number 797 in the near future. The advanced research and development unit (Phantom Works) of the company may have discovered the potential of BWB (blended-wing-body) aircraft design for military purposes. The Boeing Company is not currently developing a BWB aircraft for commercial purposes and the image displayed on various news outlets doesn't represent any BWB aircraft of its prototype produced or designed by the company. Reports indicated that Boeing is preparing a 1000 passenger jet to reshape the air travel industry for the next 10 decades. The specific Blended Wing design has been developed by the Boeing Company in participation with the Langley Research Centre of NASA.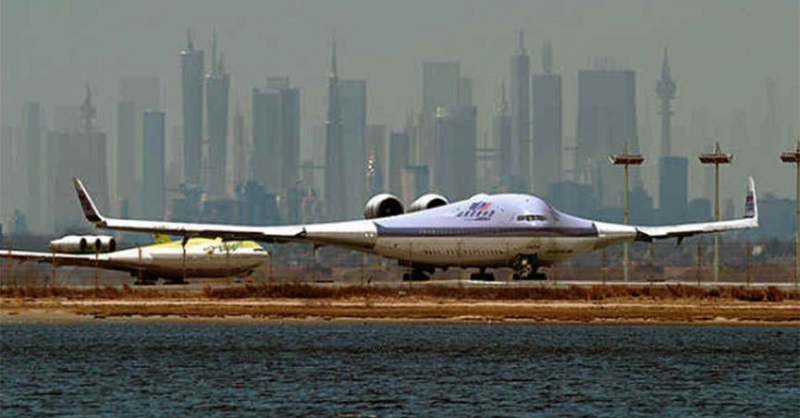 The new BWB aircraft will have a wing span of 265 feet, but its 747 has 211 feet. The new aircraft is especially designed to fit within the newly created terminals used for the A380 Airbus with 555 seats and it is 262 feet wider. The new 797 was specifically designed in direct response to the A380 Airbus which achieved 159 orders. It is important that A380 Airbus hasn't yet flown any passengers. It was also said that Boeing had decided to finish its 747X stretched Super Jumbo in the year 2003 after not getting a better amount of response from airline companies. But, the company ultimately continued developing Airbus 797 at its research facility (Phantom Works) in Long Beach, California. The posted image is just a conceptual picture taken from a Popular Science article.