Why $1.2 Million Paid to McKayla Maroney by the USA Gymnastics?
|
Olympic gold medalist McKayla Maroney said that the USA Gymnastics team paid her a settlement. They also pressured her to sign a non-disclosure agreement. This alleged agreement was regarding the sexual abuse she and others suffered at the hands of the team doctor, Larry Nassar. The claims were filed in a lawsuit on Wednesday in Los Angeles County Superior Court. The lawyer of Maroney, John Manly wasn't involved in negotiating the original settlement. He argues that the agreement was illegal as they cover the abuse of minors. The lawsuit indicated names of the team doctor of United States Olympic Committee, USA Gymnastics, Larry Nassar and his former employer Michigan State University as defendants. The suit blames that the gymnast was forced to agree to a non-disparagement clause and confidentiality provision.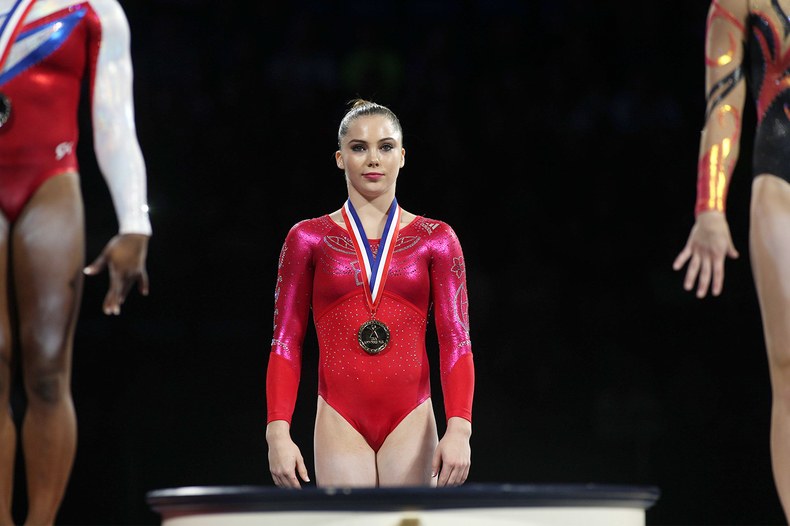 The lawsuit also said that it held a six-figure liquidated damages clause over the head of McKayla Maroney and her parents. Point to be noted that USA Gymnastics struck the deal in 2016. Dozens of women from the 4 Olympic Games for which he was the women's gymnastics team's physician have since come forward with accusations of sexual assault. Aly Raisman and Gabby Douglas, both were members of the 2012 London Olympics' Fierce Five along with Maroney. The Wall Street Journal reported that settlement of Maroney was 1.25 million U.S dollars. Nassar has since declared guilty to federal child-pornography charges and first-degree criminal sexual conduct. He was sentenced to 60 years in federal prison in the beginning of December.